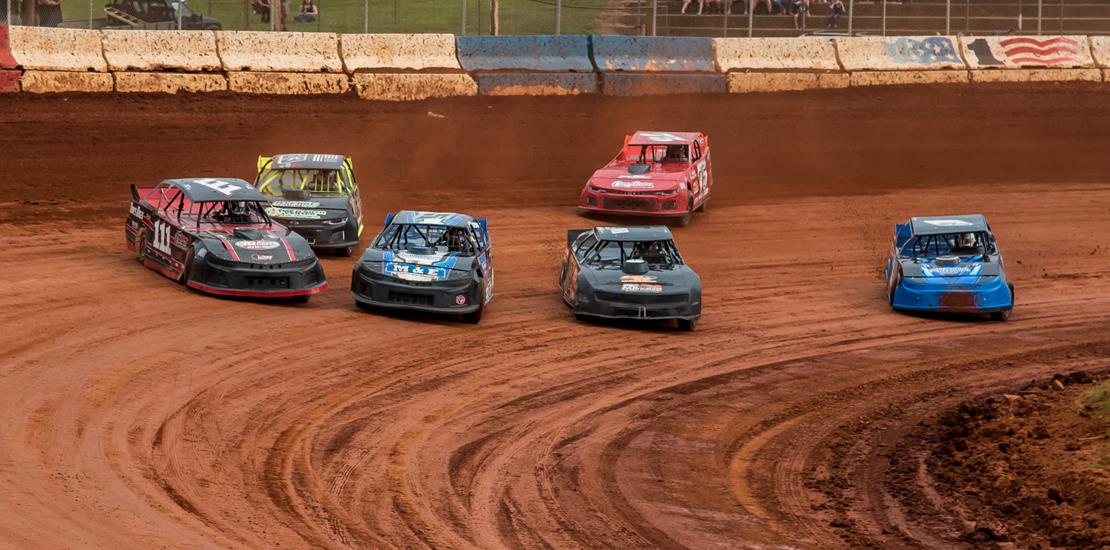 4/4/2023 -
The 5th Annual Street Stock Showdown presented by the Ultimate Street Stock Challenge series, will pay a first place prize totaling $10,000. For the 5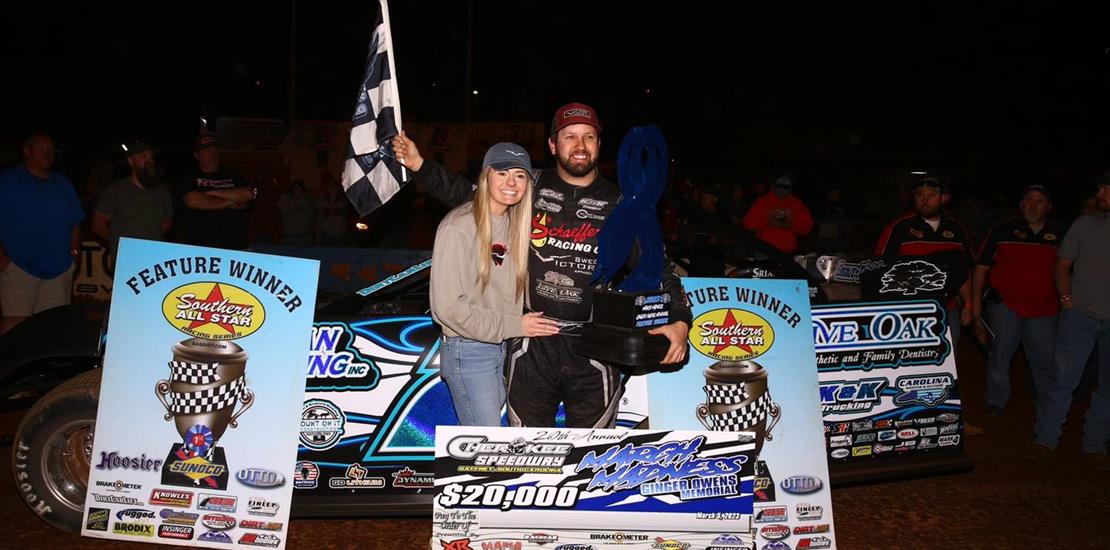 3/6/2023 -
(Gaffney, SC) -- Chris Ferguson inherited the lead with 14 laps remaining to win the Ginger Owens Memorial March Madness Sunday afternoon at Cherokee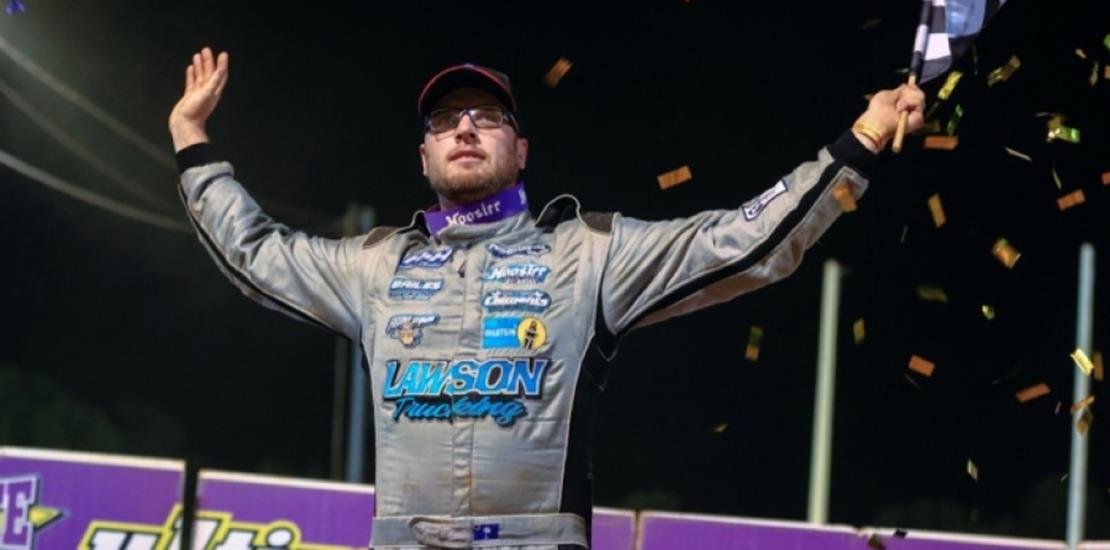 5/29/2022 -
Ross Bailes made his lone start of the Memorial Day weekend on Sunday afternoon at Cherokee Speedway (Gaffney, S.C.) for the Ultimate Southeast Series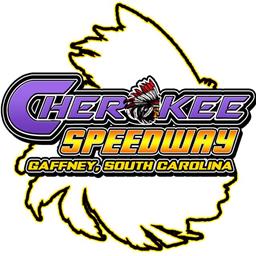 7/23/2022 - Cherokee Speedway
Gaffney, SC
Mid-East Summer Classic
Mid-East 604 Late Models - $2000/win! | $200/win!
Mid-East 602 Late Models - $1200/win! | $125/win!
Mid-East Modifieds - $1250/win! | $125/win!
Mid-East Street Stocks - $1500/win! | $100/win!
Mid-East Thunder Bomber - $1000/win!
SEHA FWD - $1000/win! | Heat Races Set#2 and Feature
Stands - $20
Pits - $35
Kids 10 and under are free with a paying adult.
The Southeastern Hornets Association will have two sets of heat races. Set #1 will be ran Friday night, Set #2 will be ran on Saturday night. Points will be accumulated for both heat races and set the field for Saturday's Feature. New cars are welcome Saturday night but will only earn Saturday heat points.
The Mid-East Summer Classic is a Mid-East Motorsports sanctioned event and ran by Mid-East. All questions should be directed to Mid-East via email at mideastmotorsports.org
All of the racing will be aired live on mideast.tv for those that can not make it in person or those that wish to watch a replay of the event.
GM Performance 602 LM

18 entries

Thunder Bomber

17 entries

Extreme 4

12 entries

Street Stocks

19 entries

Mid-East Racing Association

604 Crate Late Models

21 entries

Mid-East Modifieds

27 entries
Full Event Information on MyRacePass
GM Performance 602 LM
Finish
Start
#
Competitor
Hometown
+/-
1
2
67
Bryan Mullis Rock Hill, SC
Rock Hill, SC
1
2
10
11
Cole Apple Reidsville, NC
Reidsville, NC
8
3
5
17
Chris Joyce Walnut Cove, NC
Walnut Cove, NC
2
4
3
7J
Dalton Jacobs Reidsville, NC
Reidsville, NC
-1
5
7
J12
Jason Dickerson Creedmore, NC
Creedmore, NC
2
6
6
25
Chason Beasley Raeford, NC
Raeford, NC
-
7
14
10P
Tyler Payne Fayetteville, NC
Fayetteville, NC
7
8
9
23
Carl Currin Fayetteville, NC
Fayetteville, NC
1
9
13
22
Caleb Simmons Reidsville, NC
Reidsville, NC
4
10
1
10
Daniel Parker Raeford, NC
Raeford, NC
-9
11
11
300
Bill Tesh Germanton, NC
Germanton, NC
-
12
4
00
Kendal Tucker Mount Airy, NC
Mount Airy, NC
-8
13
15
1
Morghan Johnson Fayetteville, NC
Fayetteville, NC
2
14
8
75
Daniel Adam Wade , NC
Wade , NC
-6
15
18
5
Robbie Gibson Graham, NC
Graham, NC
3
16
12
33
Jeremy Fowler Landrum, SC
Landrum, SC
-4
17
16
94
Ricky Chavis Fayetteville, NC
Fayetteville, NC
-1
18
17
22T
Steven Thompkins Grays Creek, NC
Grays Creek, NC
-1
Finish
Start
#
Competitor
Hometown
+/-
1
2
67
Bryan Mullis Rock Hill, SC
Rock Hill, SC
1
2
1
25
Chason Beasley Raeford, NC
Raeford, NC
-1
3
3
75
Daniel Adam Wade , NC
Wade , NC
-
4
4
11
Cole Apple Reidsville, NC
Reidsville, NC
-
5
5
10P
Tyler Payne Fayetteville, NC
Fayetteville, NC
-
6
6
94
Ricky Chavis Fayetteville, NC
Fayetteville, NC
-
All transfer
Finish
Start
#
Competitor
Hometown
+/-
1
5
10
Daniel Parker Raeford, NC
Raeford, NC
4
2
2
17
Chris Joyce Walnut Cove, NC
Walnut Cove, NC
-
3
3
23
Carl Currin Fayetteville, NC
Fayetteville, NC
-
4
1
22
Caleb Simmons Reidsville, NC
Reidsville, NC
-3
5
6
33
Jeremy Fowler Landrum, SC
Landrum, SC
1
DNS
4
5
Robbie Gibson Graham, NC
Graham, NC
-
All transfer
Finish
Start
#
Competitor
Hometown
+/-
1
2
7J
Dalton Jacobs Reidsville, NC
Reidsville, NC
1
2
1
J12
Jason Dickerson Creedmore, NC
Creedmore, NC
-1
3
5
00
Kendal Tucker Mount Airy, NC
Mount Airy, NC
2
4
3
300
Bill Tesh Germanton, NC
Germanton, NC
-1
5
4
1
Morghan Johnson Fayetteville, NC
Fayetteville, NC
-1
6
6
22T
Steven Thompkins Grays Creek, NC
Grays Creek, NC
-
All transfer
Thunder Bomber
Finish
Start
#
Competitor
Hometown
+/-
1
1
12
Rod Tucker Greenville, SC
Greenville, SC
-
2
5
97
Luke Doggett Forest City, NC
Forest City, NC
3
3
2
12X
Benji Knight Heath Springs, SC
Heath Springs, SC
-1
4
13
54
Daniel Massey Gaffney, SC
Gaffney, SC
9
5
6
51
Luke Clements Boiling Springs, SC
Boiling Springs, SC
1
6
9
17
Dylan Chappell Fountain Inn, SC
Fountain Inn, SC
3
7
3
97T
Mark Towell KINGS MTN, NC
KINGS MTN, NC
-4
8
17
C3
Tom Ennis Piedmont, SC
Piedmont, SC
9
9
12
2
Dillon Duvall Gaffney, SC
Gaffney, SC
3
10
10
32
Brandon Greene Midland, NC
Midland, NC
-
11
4
41
Mattison Hoots Tryon, NC
Tryon, NC
-7
12
11
10W
Justin Watts Kings Mountain, NC
Kings Mountain, NC
-1
13
16
66
David Sprouse Gaffney, SC
Gaffney, SC
3
14
8
39
Steve Greene Bostic, NC
Bostic, NC
-6
15
7
22
Michael Owensby Packolet, SC
Packolet, SC
-8
16
14
16A
Alan Jones Shelby, NC
Shelby, NC
-2
DNS
15
2G
Tim Goode Pacolet, SC
Pacolet, SC
-
Finish
Start
#
Competitor
Hometown
+/-
1
4
12
Rod Tucker Greenville, SC
Greenville, SC
3
2
6
12X
Benji Knight Heath Springs, SC
Heath Springs, SC
4
3
2
39
Steve Greene Bostic, NC
Bostic, NC
-1
4
1
2
Dillon Duvall Gaffney, SC
Gaffney, SC
-3
5
3
16A
Alan Jones Shelby, NC
Shelby, NC
-2
6
5
2G
Tim Goode Pacolet, SC
Pacolet, SC
-1
All transfer
Finish
Start
#
Competitor
Hometown
+/-
1
2
97T
Mark Towell KINGS MTN, NC
KINGS MTN, NC
1
2
3
97
Luke Doggett Forest City, NC
Forest City, NC
1
3
1
17
Dylan Chappell Fountain Inn, SC
Fountain Inn, SC
-2
4
4
32
Brandon Greene Midland, NC
Midland, NC
-
5
6
C3
Tom Ennis Piedmont, SC
Piedmont, SC
1
DNS
5
66
David Sprouse Gaffney, SC
Gaffney, SC
-
All transfer
Finish
Start
#
Competitor
Hometown
+/-
1
2
41
Mattison Hoots Tryon, NC
Tryon, NC
1
2
1
51
Luke Clements Boiling Springs, SC
Boiling Springs, SC
-1
3
4
22
Michael Owensby Packolet, SC
Packolet, SC
1
4
3
10W
Justin Watts Kings Mountain, NC
Kings Mountain, NC
-1
5
5
54
Daniel Massey Gaffney, SC
Gaffney, SC
-
All transfer
Extreme 4
Finish
Start
#
Competitor
Hometown
+/-
1
4
34M
Chris Meadows Gaffney, SC
Gaffney, SC
3
2
3
135
Travis Jamieson Laurens, SC
Laurens, SC
1
3
2
3C
Scott Cloninger Blacksburg, SC
Blacksburg, SC
-1
4
12
A1
Hunter Anthony Liberty, SC
Liberty, SC
8
5
6
A2
Trent Blackwell Central, SC
Central, SC
1
6
10
19J
Jason Liberatore Gaffney, SC
Gaffney, SC
4
7
5
00
Jonathan Sarratt Shelby, NC
Shelby, NC
-2
8
7
11
Casey Towell Gaffney, SC
Gaffney, SC
-1
9
1
135JR
Trenten Jamieson Laurens, SC
Laurens, SC
-8
10
8
C12
Austin Haskins Lawndale, NC
Lawndale, NC
-2
11
11
4
Nate Worthy Gaffney, SC
Gaffney, SC
-
DNS
9
888
Mike Mellon Londale, NC
Londale, NC
-
Finish
Start
#
Competitor
Hometown
+/-
1
6
3C
Scott Cloninger Blacksburg, SC
Blacksburg, SC
5
2
3
135
Travis Jamieson Laurens, SC
Laurens, SC
1
3
1
A2
Trent Blackwell Central, SC
Central, SC
-2
4
5
11
Casey Towell Gaffney, SC
Gaffney, SC
1
5
4
00
Jonathan Sarratt Shelby, NC
Shelby, NC
-1
DNS
2
A1
Hunter Anthony Liberty, SC
Liberty, SC
-
All transfer
Finish
Start
#
Competitor
Hometown
+/-
1
3
135JR
Trenten Jamieson Laurens, SC
Laurens, SC
2
2
4
34M
Chris Meadows Gaffney, SC
Gaffney, SC
2
3
2
888
Mike Mellon Londale, NC
Londale, NC
-1
4
6
19J
Jason Liberatore Gaffney, SC
Gaffney, SC
2
5
1
C12
Austin Haskins Lawndale, NC
Lawndale, NC
-4
6
5
4
Nate Worthy Gaffney, SC
Gaffney, SC
-1
All transfer
Street Stocks
Finish
Start
#
Competitor
Hometown
+/-
1
2
83
Calob McLaughlin Belmont, NC
Belmont, NC
1
2
1
18
Ricky Greene Newton, NC
Newton, NC
-1
3
4
01
Patrick Lyon Gastonia, NC
Gastonia, NC
1
4
7
9P
Dalton Peavy Mooresboro, NC
Mooresboro, NC
3
5
3
B5
Andrew Blackwood
-2
6
5
13
Hank Taylor Lancaster, SC
Lancaster, SC
-1
7
8
18D
MItchell Duvall Gaffney, SC
Gaffney, SC
1
8
9
2
Bradley Weaver Shelby, NC
Shelby, NC
1
9
14
11
Kade Langley Rock Hill, SC
Rock Hill, SC
5
10
13
14
Austin Atkins Morristown, TN
Morristown, TN
3
11
6
5
Kayden Outlaw Lancaster, SC
Lancaster, SC
-5
12
12
25H
Jason Hamilton Mooresboro, NC
Mooresboro, NC
-
13
17
15
Donovan Long Morristown, TN
Morristown, TN
4
14
10
20
Layton Bartley Fairmont, NC
Fairmont, NC
-4
DNS
19
2M
Dave Mitchell Robards, KY
Robards, KY
-
DNS
18
96
Dalton Pannell Rock Hill, SC
Rock Hill, SC
-
DNS
11
21JR
Chris Powers Dillon, SC
Dillon, SC
-
DNS
16
78
Blake Pryor Mooresboro, NC
Mooresboro, NC
-
DNS
15
73
Landon Totherow Rock Hill, SC
Rock Hill, SC
-
Finish
Start
#
Competitor
Hometown
+/-
1
2
B5
Andrew Blackwood
1
2
4
01
Patrick Lyon Gastonia, NC
Gastonia, NC
2
3
6
5
Kayden Outlaw Lancaster, SC
Lancaster, SC
3
4
5
20
Layton Bartley Fairmont, NC
Fairmont, NC
1
5
3
78
Blake Pryor Mooresboro, NC
Mooresboro, NC
-2
6
7
73
Landon Totherow Rock Hill, SC
Rock Hill, SC
1
7
1
2M
Dave Mitchell Robards, KY
Robards, KY
-6
All transfer
Finish
Start
#
Competitor
Hometown
+/-
1
3
83
Calob McLaughlin Belmont, NC
Belmont, NC
2
2
6
18
Ricky Greene Newton, NC
Newton, NC
4
3
5
18D
MItchell Duvall Gaffney, SC
Gaffney, SC
2
4
1
14
Austin Atkins Morristown, TN
Morristown, TN
-3
5
4
11
Kade Langley Rock Hill, SC
Rock Hill, SC
-1
6
2
96
Dalton Pannell Rock Hill, SC
Rock Hill, SC
-4
All transfer
Finish
Start
#
Competitor
Hometown
+/-
1
1
9P
Dalton Peavy Mooresboro, NC
Mooresboro, NC
-
2
4
13
Hank Taylor Lancaster, SC
Lancaster, SC
2
3
2
2
Bradley Weaver Shelby, NC
Shelby, NC
-1
4
5
21JR
Chris Powers Dillon, SC
Dillon, SC
1
5
6
25H
Jason Hamilton Mooresboro, NC
Mooresboro, NC
1
6
3
15
Donovan Long Morristown, TN
Morristown, TN
-3
All transfer
604 Crate Late Models
Finish
Start
#
Competitor
Hometown
+/-
1
1
6
Dillon Brown Gaffney, SC
Gaffney, SC
-
2
3
22
Jeremy Steele York, SC
York, SC
1
3
4
44R
John Ruggiero Jr Lincolnton, NC
Lincolnton, NC
1
4
9
24
Jacob Brown Gaffney, SC
Gaffney, SC
5
5
8
10
Spencer Apple Reidsville, NC
Reidsville, NC
3
6
15
44
teddy musgrave Statesville, NC
Statesville, NC
9
7
16
11
Cole Apple Reidsville, NC
Reidsville, NC
9
8
14
55
Benji Hicks Mount Airy, NC
Mount Airy, NC
6
9
10
89
Timmie Harrelson Reidsville, NC
Reidsville, NC
1
10
6
67
Bryan Mullis Rock Hill, SC
Rock Hill, SC
-4
11
20
8
Chris Chandler Weaverville, NC
Weaverville, NC
9
12
5
16
Owen Osteen Woodruff, SC
Woodruff, SC
-7
13
2
5Q
Colby Quick Salisbury, NC
Salisbury, NC
-11
14
7
29
Alex Hendren Rutherfordton, NC
Rutherfordton, NC
-7
15
12
5
Travis Steele Clover, SC
Clover, SC
-3
16
13
7J
Dalton Jacobs Reidsville, NC
Reidsville, NC
-3
17
19
15
Chuck Melton Cana, VA
Cana, VA
2
18
18
46
Andrew Lankford Pinnacle, NC
Pinnacle, NC
-
19
11
27H
Justin Hudspeth Ronda, NC
Ronda, NC
-8
DQ
17
78
Blake Pryor Mooresboro, NC
Mooresboro, NC
-
Finish
Start
#
Competitor
Hometown
Time
1
5
6
Dillon Brown Gaffney, SC
Gaffney, SC
16.533
2
13
5Q
Colby Quick Salisbury, NC
Salisbury, NC
16.534
3
15
22
Jeremy Steele York, SC
York, SC
16.624
4
11
44R
John Ruggiero Jr Lincolnton, NC
Lincolnton, NC
16.686
5
9
16
Owen Osteen Woodruff, SC
Woodruff, SC
16.760
6
10
67
Bryan Mullis Rock Hill, SC
Rock Hill, SC
16.765
7
12
29
Alex Hendren Rutherfordton, NC
Rutherfordton, NC
16.831
8
4
10
Spencer Apple Reidsville, NC
Reidsville, NC
16.879
9
18
24
Jacob Brown Gaffney, SC
Gaffney, SC
16.900
10
20
89
Timmie Harrelson Reidsville, NC
Reidsville, NC
16.914
11
8
27H
Justin Hudspeth Ronda, NC
Ronda, NC
16.933
12
16
5
Travis Steele Clover, SC
Clover, SC
16.960
13
19
7J
Dalton Jacobs Reidsville, NC
Reidsville, NC
16.974
14
2
55
Benji Hicks Mount Airy, NC
Mount Airy, NC
16.984
15
6
44
teddy musgrave Statesville, NC
Statesville, NC
17.115
16
3
11
Cole Apple Reidsville, NC
Reidsville, NC
17.122
17
7
78
Blake Pryor Mooresboro, NC
Mooresboro, NC
17.257
18
17
46
Andrew Lankford Pinnacle, NC
Pinnacle, NC
17.464
19
14
15
Chuck Melton Cana, VA
Cana, VA
17.835
20
1
8
Chris Chandler Weaverville, NC
Weaverville, NC
17.893
DNS
21
B14
Matt Pridgen MARION, SC
MARION, SC
17.893
All transfer
Mid-East Modifieds
Finish
Start
#
Competitor
Hometown
+/-
1
2
5
Ethan Wilson Fayetteville, NC
Fayetteville, NC
1
2
4
2T
Ty Norder Mooresville, NC
Mooresville, NC
2
3
5
93
Donovan Jackson Hope Mills, NC
Hope Mills, NC
2
4
7
11
Eric Bentley Fayetteville, NC
Fayetteville, NC
3
5
1
20
Trey Stamper Mount Airy, NC
Mount Airy, NC
-4
6
8
16
Dustin Watkins Fayetteville, NC
Fayetteville, NC
2
7
12
69
Harley Stanley Stanley, NC
Stanley, NC
5
8
13
312
Greg Brown Concord, NC
Concord, NC
5
9
11
18F
Jordan Fegter Cleveland, NC
Cleveland, NC
2
10
9
04
Cole Wagoner Roaring River, NC
Roaring River, NC
-1
11
16
18
Ray Suman Stanley, NC
Stanley, NC
5
12
21
17
Case Daniels Autryville, NC
Autryville, NC
9
13
17
28
Michael Beasley Raeford, NC
Raeford, NC
4
14
20
B155
Andrew Albertson Fayetteville, NC
Fayetteville, NC
6
15
27
29
Brandon Bentley Wytheville, VA
Wytheville, VA
12
16
23
72
Patrick Field Salisbury, NC
Salisbury, NC
7
17
24
21A
Adam Favors Mt Ulla, NC
Mt Ulla, NC
7
18
14
50
Ronnie Covey Walnut Cove, NC
Walnut Cove, NC
-4
19
26
F1
Travis Lankford Gaffney, SC
Gaffney, SC
7
20
25
66
Jamie Throckmorton Walnut Cove, NC
Walnut Cove, NC
5
21
19
23
Austin Wayne Self Austin, TX
Austin, TX
-2
22
3
14
Jeff Robinson Greenwood, SC
Greenwood, SC
-19
23
15
H8
jasper hooker pinehall, NC
pinehall, NC
-8
24
10
45
Cambridge Gann Mayodan , NC
Mayodan , NC
-14
25
22
31
Stephen Pedulla Kannapolis, NC
Kannapolis, NC
-3
DNS
18
13
John Ruggiero Jr Lincolnton, NC
Lincolnton, NC
-
DQ
6
16A
Daniel Allen Mt Holly, NC
Mt Holly, NC
-
Finish
Start
#
Competitor
Hometown
+/-
1
1
B155
Andrew Albertson Fayetteville, NC
Fayetteville, NC
-
2
7
29
Brandon Bentley Wytheville, VA
Wytheville, VA
5
Top 2 transfer
3
2
21A
Adam Favors Mt Ulla, NC
Mt Ulla, NC
-1
4
4
72
Patrick Field Salisbury, NC
Salisbury, NC
-
5
6
F1
Travis Lankford Gaffney, SC
Gaffney, SC
1
6
3
31
Stephen Pedulla Kannapolis, NC
Kannapolis, NC
-3
7
5
66
Jamie Throckmorton Walnut Cove, NC
Walnut Cove, NC
-2
Finish
Start
#
Competitor
Hometown
+/-
1
2
20
Trey Stamper Mount Airy, NC
Mount Airy, NC
1
2
4
93
Donovan Jackson Hope Mills, NC
Hope Mills, NC
2
3
3
04
Cole Wagoner Roaring River, NC
Roaring River, NC
-
4
5
312
Greg Brown Concord, NC
Concord, NC
1
5
1
28
Michael Beasley Raeford, NC
Raeford, NC
-4
6
7
17
Case Daniels Autryville, NC
Autryville, NC
1
7
6
66
Jamie Throckmorton Walnut Cove, NC
Walnut Cove, NC
-1
Finish
Start
#
Competitor
Hometown
+/-
1
4
5
Ethan Wilson Fayetteville, NC
Fayetteville, NC
3
2
7
16A
Daniel Allen Mt Holly, NC
Mt Holly, NC
5
3
5
45
Cambridge Gann Mayodan , NC
Mayodan , NC
2
4
2
50
Ronnie Covey Walnut Cove, NC
Walnut Cove, NC
-2
5
1
13
John Ruggiero Jr Lincolnton, NC
Lincolnton, NC
-4
6
3
31
Stephen Pedulla Kannapolis, NC
Kannapolis, NC
-3
7
6
F1
Travis Lankford Gaffney, SC
Gaffney, SC
-1
Finish
Start
#
Competitor
Hometown
+/-
1
2
14
Jeff Robinson Greenwood, SC
Greenwood, SC
1
2
7
11
Eric Bentley Fayetteville, NC
Fayetteville, NC
5
3
6
18F
Jordan Fegter Cleveland, NC
Cleveland, NC
3
4
1
H8
jasper hooker pinehall, NC
pinehall, NC
-3
5
4
23
Austin Wayne Self Austin, TX
Austin, TX
-1
6
3
72
Patrick Field Salisbury, NC
Salisbury, NC
-3
7
5
29
Brandon Bentley Wytheville, VA
Wytheville, VA
-2
Finish
Start
#
Competitor
Hometown
+/-
1
3
2T
Ty Norder Mooresville, NC
Mooresville, NC
2
2
5
16
Dustin Watkins Fayetteville, NC
Fayetteville, NC
3
3
6
69
Harley Stanley Stanley, NC
Stanley, NC
3
4
2
18
Ray Suman Stanley, NC
Stanley, NC
-2
5
1
B155
Andrew Albertson Fayetteville, NC
Fayetteville, NC
-4
6
4
21A
Adam Favors Mt Ulla, NC
Mt Ulla, NC
-2