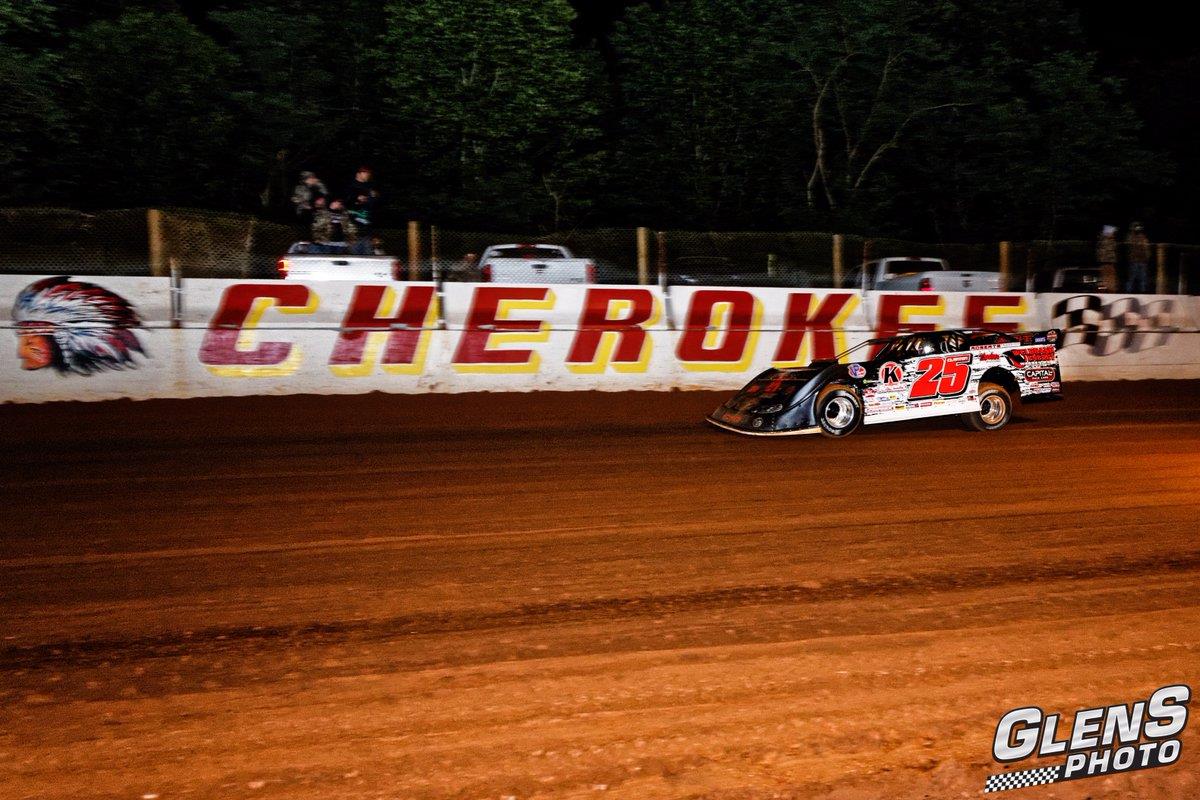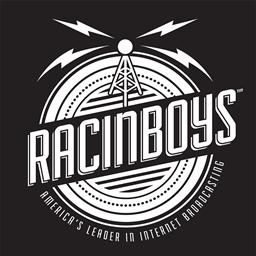 ---
Clanton claims WOO Late Model prize at Cherokee
By Kayla May, WOO Late Model Series PR (Gaffney, SC) -- Shane Clanton wheeled his way into Victory Lane for the second time this season during the World of Outlaws Craftsman® Late Model Series first-ever visit to Cherokee Speedway in Gaffney, SC. Clanton was able to lead all 50 laps of the feature in front of a packed house at the 3/8-mile red clay oval.
"This is a testament to my crew guys, as well as Marshall Green and Clements House of Power and everyone at Capital [Race Cars]," said Clanton. "This is special. We have worked awfully hard to get back to Victory Lane and luckily we held him off."
The current Series points leader, Brandon Sheppard made a late charge at Clanton hoping to steal the show and the $10,000 prize. With five laps to go, Sheppard took the high line on the track to pass Eric Wells who had held the position from a battling Sheppard since lap 28. Sheppard then quickly closed a five-car-length gap between him and Clanton to challenge the Series-veteran for the lead. The pair stayed side-by-side until the turn-four on the final lap but the Rocket1 ultimately ran out of time.
"We had a really awesome racecar once again," said Sheppard. "I knew I had a little bit of an edge on [Wells] there at the end, I just didn't make my move early enough I guess. I should have been moving around a lot earlier... I thought about it and thought about it and I just thought about it too long. At the end of the day we had a really good racecar. I wish it would have been the other way around but congratulations to Shane. He had a little bit of a rough start [to the season] so he did a good job."
Wells explained that he was racing conservatively towards the end of the 50-lap race due to tire troubles.
"I could feel that we were about to have some trouble but we just tried to hold on and finish in the top five since we were running third," said Wells. "I was a little concerned there at the end but it held out. Overall a pretty good night for us. Just glad to be here."
Cherokee Speedway fan-favorites Chris Madden and Chris Ferguson also ran into some trouble during the feature. Ferguson pulled off the track after lap one due to engine trouble. As for Madden, he had a right rear flat after running too high on turn two on Lap 28 which sent him to the pits and to the back of the field.
With his win tonight, Clanton joins Sheppard as the only drivers so far this season to claim a second Series win. The World of Outlaws Craftsman Late Model Series heads to Fayetteville Motor Speedway for another night of action on May 6.
Craftsman Club Feature: 1. 25- Shane Clanton[2]; 2. 1- Brandon Sheppard[5]; 3. 18- Eric Wells[4]; 4. 49- Jonathan Davenport[8]; 5. 1*- Chub Frank[1]; 6. 7- Rick Eckert[11]; 7. 101- Casey Roberts[9]; 8. 91- Tyler Erb[16]; 9. 3s- Brian Shirley[7]; 10. 24D- Michael Brown[14]; 11. 9- Devin Moran[13]; 12. 2c- Joey Coulter[17]; 13. 2- Dennis Franklin[19]; 14. 93- Donald Bradsher[12]; 15. 99jr- Frank Heckenast Jr[23]; 16. 44- Chris Madden[3]; 17. 4- Brian Ligon[10]; 18. 9- Johnny Pursley[20]; 19. 25z- Mason Zeigler[21]; 20. 116- Brandon Overton[18]; 21. 14m- Morgan Bagley[24]; 22. 421- Anthony Sanders[22]; 23. 42- Doug Sanders[15]; 24. 22- Chris Ferguson[6]
Last Chance Showdown: 1. 2- Dennis Franklin[2]; 2. 9- Johnny Pursley[5]; 3. 25z- Mason Zeigler[1]; 4. 421- Anthony Sanders[4]; 5. 99jr- Frank Heckenast Jr[8]; 6. 14m- Morgan Bagley[11]; 7. 39- Jay Sessoms[10]; 8. 7L- Josh Langley[3]; DNS. 72- Jason Covert; DNS. 79- Ross Bailes; DNS. 89- Justin Williams[9]; DNS. 5- Don O'Neal; DNS. 14- Darrell Lanigan
Heat 1: 1. 1- Brandon Sheppard[1]; 2. 18- Eric Wells[3]; 3. 3s- Brian Shirley[5]; 4. 4- Brian Ligon[4]; 5. 9- Devin Moran[6]; 6. 91- Tyler Erb[7]; 7. 25z- Mason Zeigler[9]; 8. 421- Anthony Sanders[8]; 9. 79- Ross Bailes[2]; 10. 39- Jay Sessoms[10]; DNS. 14- Darrell Lanigan[DNS]
Heat 2: 1. 22- Chris Ferguson[1]; 2. 44- Chris Madden[4]; 3. 49- Jonathan Davenport[2]; 4. 7- Rick Eckert[6]; 5. 24D- Michael Brown[5]; 6. 2c- Joey Coulter[3]; 7. 2- Dennis Franklin[9]; 8. 9- Johnny Pursley[8]; 9. 99jr- Frank Heckenast Jr[10]; 10. 14m- Morgan Bagley[7]
Heat 3: 1. 25- Shane Clanton[1]; 2. 1*- Chub Frank[5]; 3. 101- Casey Roberts[2]; 4. 93- Donald Bradsher[6]; 5. 42- Doug Sanders[7]; 6. 116- Brandon Overton[4]; 7. 7L- Josh Langley[3]; 8. 72- Jason Covert[8]; 9. 89- Justin Williams[9]; DNS. 5- Don O'Neal[10]
Qualifying: 1. 1- Brandon Sheppard, 14.96; 2. 22- Chris Ferguson, 15.07; 3. 25- Shane Clanton, 15.074; 4. 79- Ross Bailes, 15.194; 5. 49- Jonathan Davenport, 15.251; 6. 101- Casey Roberts, 15.251; 7. 18 -Eric Wells, 15.292; 8. 2c- Joey Coulter, 15.327; 9. 7L- Josh Langley, 15.333; 10. 4- Brian Ligon, 15.36; 11. 44- Chris Madden, 15.382; 12. 116- Brandon Overton, 15.383; 13. 3s- Brian Shirley, 15.386; 14. 24D- Michael Brown, 15.399 15. 1*- Chub Frank, 15.41; 16. 9- Devin Moran, 15.454; 17. 7- Rick Eckert, 15.462; 18. 93- Donald Bradsher, 15.482; 19. 91- Tyler Erb, 15.509; 20. 14m- Morgan Bagley, 15.524; 21. 42- Doug Sanders, 15.555; 22. 421- Anthony Sanders, 15.608; 23. 9- Johnny Pursley, 15.682; 24. 72- Jason Covert, 15.685; 25. 25z- Mason Zeigler, 15.751; 26. 2- Dennis Franklin, 15.784; 27. 89- Justin Williams, 15.837; 28. 39- Jay Sessoms, 15.978; 29. 99jr- Frank Heckenast Jr, 16.271; DNS. 5- Don O'Neal; DNS. 14- Darrell Lanigan
CONTINGENCY WINNERS: Craftsman/Sears ($200 Cash): Shane Clanton, Brandon Sheppard, Eric Wells, Chub Frank, Rick Eckert; Craftsman/Sears ($100 Cash): Jonathan Davenport; Comp Cams ($50 product certificate): Brandon Sheppard; MSD Ignition ($50 Cash): Brandon Sheppard; Quarter Master ($100 Product Certificate): Rick Eckert ; Wrisco (Three Sheets of aluminum): Brandon Sheppard; Penske Racing Shocks ($50 Product Certificate): Eric Wells; JE Pistons ($50 Cash): Rick Eckert; VP Racing Fuels ($50 Cash): Brian Shirley; Edelbrock ($50 Cash): Johnny Pursley.; Comp Cams ($50 Cash): Johnny Pursley; ;Cometic ($50 Cash): Johnny Pursley; JRI Shocks ($50 Cash): Joey Coulter ;Superflow Dyno's ($50 Cash): Dennis Franklint; Quartermaster ($25 Product Certificate): Donald Bradsher; JE Pistons (One set of piston rings): Chris Madden; Quartermaster ($50 Product Certificate): Doug Sanders; Arizona Sport Shirts ($100 Product Certificate):Eric Wells; JE Pistons (One set of piston rings): Morgan Bagley; MSD Ignition ($25 Cash):Brandon Sheppard; QA-1 ($50 Cash): Ross Bailes; Rookie Bonus: Devin Moran; Bonus Bucks: Michael Brown
SEASON WINNERS:
Shane Clanton- 2 (Volusia Speedway Park on Feb. 24, Cherokee Speedway on May 6)
Brandon Sheppard- 2 (Whynot Motorsports Park on March 24, Farmer City Raceway on April 1)
Rick Eckert- 1 (Screven Motorsports Complex on Feb. 17)
Chris Madden- 1 (Screven Motorsports Complex on Feb. 18)
Don O'Neal- 1 (Volusia Speedway Park on Feb. 25)
Timothy Culp- 1 (LoneStar Speedway on March 26)
Brian Shirley-1 (Farmer City Raceway on April 2)
Unofficial World of Outlaws Craftsman® Late Model Series Championship Standing
Pos. Car # Driver Points Trail By
1 1 Brandon Sheppard 1202 0
2 91 Tyler Erb 1128 74
3 3S Brian Shirley 1124 78
4 44 Chris Madden 1120 82
4 18 Eric Wells 1118 84
5 7 Rick Eckert 1112 90
6 9 Devin Moran 1092 110
7 25 Shane Clanton 1088 114
8 99JR Frank Heckenast Jr. 1074 128
9 1* Chub Frank 1068 134
10 14M Morgan Bagley 992 210
http://www.woolms.com/news/race-reports/267-2017-race-reports/2123-clanton-claims-win-at-cherokee
---
Submitted By: Kirk Elliott
Back to News