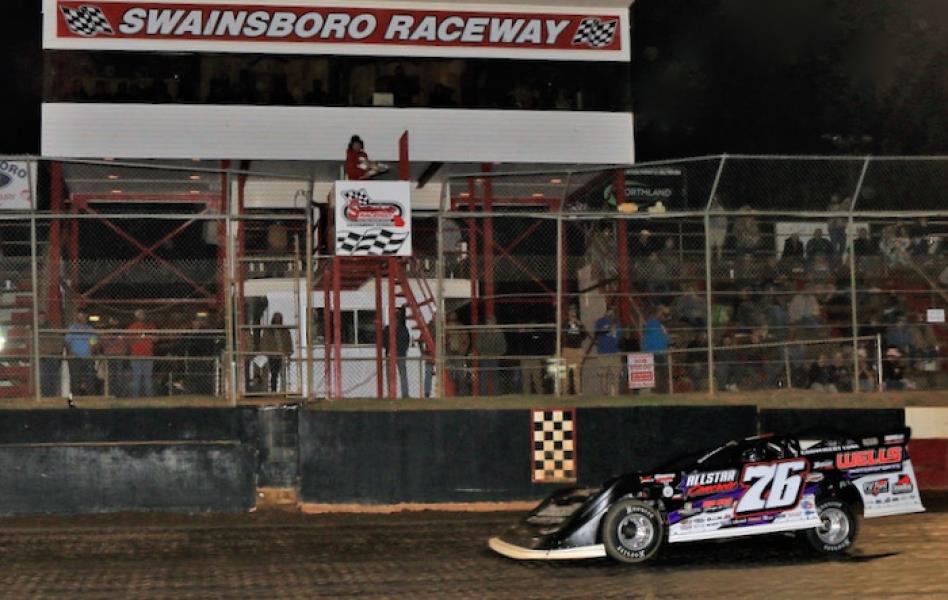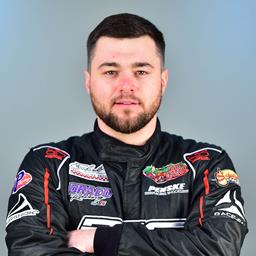 ---
Two-win weekend nets Brandon Overton $22,053
Brandon Overton's weekend take was over $22,000 for a pair of wins in Georgia and Tennessee aboard his No. 76 Crossfit Overton / Allstar Concrete/ Longhorn Chassis by Wells Motorsports/ Clements Racing Engines Inc.-powered Super Late Model. (Michael Moats photo)
Overton bested the Schaeffer's Oil Spring Nationals competition for a $10,053 victory on Friday night at Swainsboro (Ga.) Raceway before snagging a $12,000 win on Saturday evening at Smoky Mountain Speedway with the Valvoline Iron-Man Late Model Series. Brandon was also in contention for another win on Sunday afternoon at Cherokee Speedway in Southern All Star (SAS) Dirt Racing Series competition before a flat tire sidelined him late in the going.
"It was a really good weekend for us overall, even with the flat tire we had Sunday at Cherokee," Overton said. "(The car has) been pretty good since we got back home from Florida. We worked on a few things, and it's definitely headed in the right direction. It was nice to get to race somewhat close to home on Friday night at Swainsboro (Raceway), and then I enjoyed getting back to Smoky Mountain (Speedway). When I raced for Randy Weaver we turned a lot of laps at that place, and I always liked going there.
"As always I want to say thanks to the Wells family and everyone who helps us with this team."
Brandon Overton and the Wells Motorsports team invaded Swainsboro Raceway (Swainsboro, Ga.) on Friday afternoon to compete in the Schaeffer's Oil Spring Nationals season opener.
After topping the 22-car field in time trials, Overton outran Michael Page in his heat to lock into the pole position for the A-Main. Leading flag-to-flag in the 53-lap affair, Brandon maintained a steady margin between him and second-place finisher Michael Page throughout the race to secure his fourth win of the season and a $10,053 prize. Mark Whitener, Dalton Cook, and Ashton Winger completed the Top-5 finishers.
The following night at Smoky Mountain Speedway (Maryville, Tenn.) for the event co-sanctioned by the Valvoline Iron-Man Southern Series and the Ultimate Southeast Series, Brandon laid down the fastest time overall in qualifying before picking up a heat race victory. Racing past fellow front-row starter Camaron Marlar on the 12th circuit of the feature, Overton paced the field in the remaining distance of the 50-lapper to claim his second win in as many nights. His fifth win of 2022 was worth $12,000.
For the weekend finale on Sunday at Cherokee Speedway (Gaffney, S.C.), Overton locked his spot into the Southern All-Star Series-sanctioned feature with a second-place finish in his heat. With $10,000 on the line, Brandon was in contention for the win late in the race until a flat right-front tire forced him to surrender his spot in second with two laps remaining. He was credited with an 11th-place finish.
Back to News