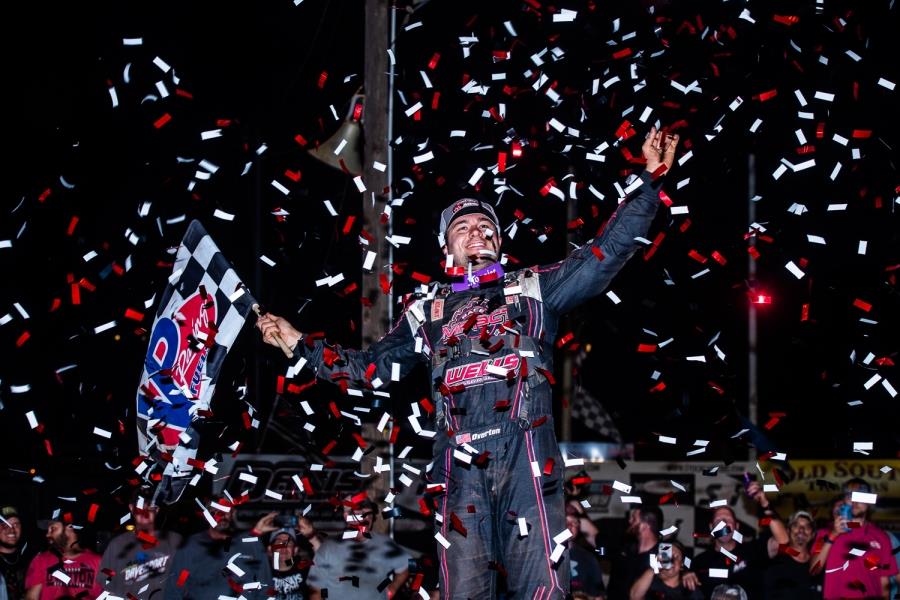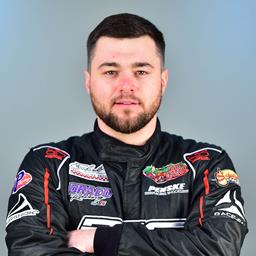 ---
Overton scores $40,000 Rock Gault Memorial at Cherokee
Brandon Overton added another big payday to his 2021 resume on Thursday night with a $40,000 windfall in the Rock Gault Memorial at South Carolina's Cherokee Speedway. (Jacy Norgaard photo)
The mega World of Outlaws (WoO) Morton Buildings Late Model Series victory increased his 2021 win total to 22 in his Wells & Sons Motorsports No. 76 Crossfit Overton/ Allstar Concrete/ Longhorn Chassis by Wells/ Clements Racing Engine-powered Super Late Model.
Overton topped a high-speed game of chess involving tire management to get the win.
"It is what it is, you know?" Overton said. "You gotta race out there, and you gotta play chess. You gotta sit there and wait on when to go. I moved up early, and I was wanting them to get up (the track) and then I could get in the rubber and maybe pass them that-a-way, but nobody did. They all stayed on the bottom.
"I thought I had enough (tire left), but they kept blowing 'em and I wasn't gonna take no chance," Overton said of the race's nerve-racking final laps. "I just backed up (in hopes of babying his Longhorn Chassis to the checkered flag)."
Taking part in the World of Outlaws (WoO) Morton Buildings Late Model Series event originally set for March 27, Wells Motorsports and Brandon Overton invaded Cherokee Speedway (Gaffney, S.C.) on Thursday afternoon for the Rock Gault Memorial.
With 33 Late Models entered, Overton followed up the second-fastest time in his group with a heat race win. Starting the feature in fourth via the redraw, Brandon nosed ahead of Kyle Larson for second on lap 33 and set his sights on race-leader Jonathan Davenport. Sneaking ahead of Davenport with 11 circuits remaining, Overton charged to his 22nd win of the season and 17th career WoO triumph. He took the checkers ahead Chris Madden, Jimmy Owens, Trent Ivey, and Kyle Larson to pocket $40,000.
For the Charlie Mize Memorial on Friday at Lavonia Speedway (Lavonia, Ga.), Overton's eight-lap heat race win promoted him into the redraw. Receiving the sixth-starting position for the feature, Brandon jumped up two spots in the 40-lapper to place fourth. He followed Ben Watkins, Tyler Bruening, and Brandon Sheppard across the line with Zack Mitchell coming in fifth.
Back to News