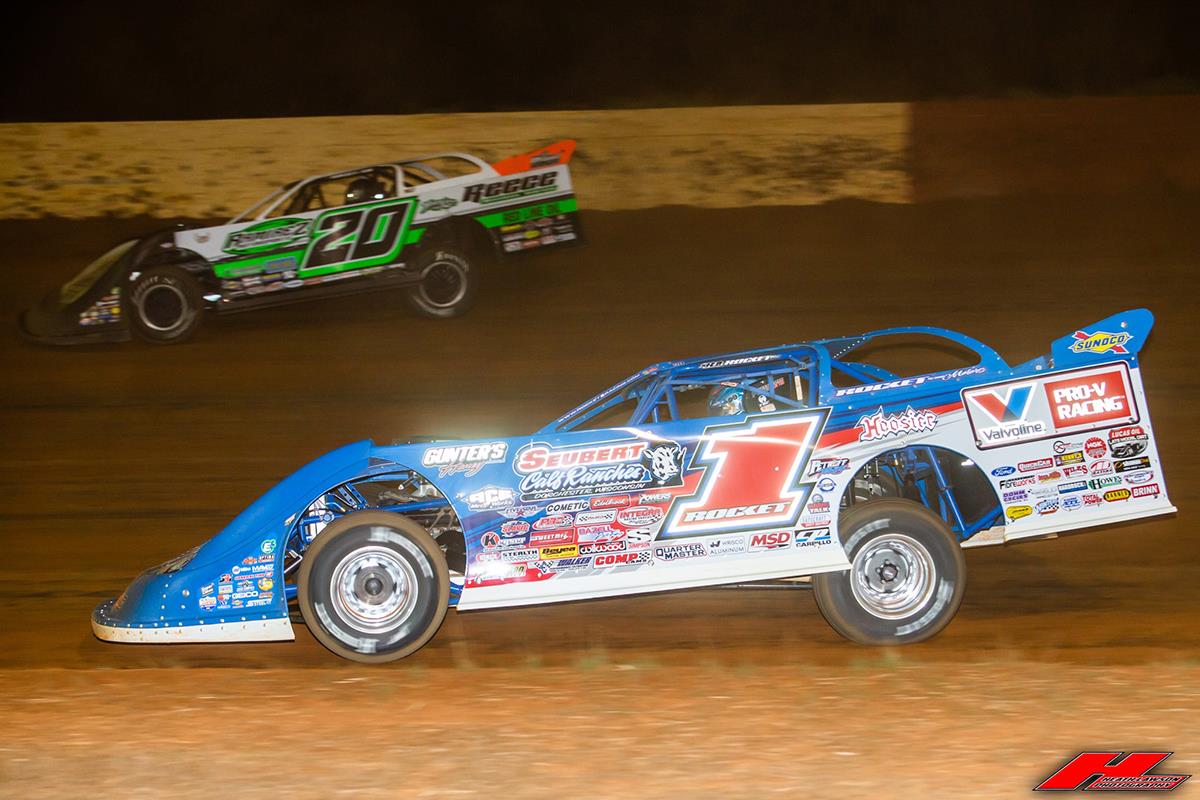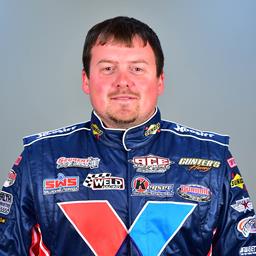 6/15/2020
Brandon Sheppard
---
Back-to-Back Runner-Ups for Sheppard in Lucas Oil Action
Brandon Sheppard and the Rocket1 Racing team traveled south over the weekend to enter a pair of Lucas Oil Late Model Dirt Series (LOLMDS) events in South Carolina and Tennessee.
Sheppard raced to back-to-back runner-up finishes in the Valvoline No. 1 Seubert Calf Ranches/ Durham Racing Engines-powered Rocket Chassis at Cherokee Speedway (Gaffney, S.C.) on Friday, and at Smoky Mountain Speedway (Maryville, Tenn.) on Saturday.
At Friday night's 22nd Annual Grassy Smith Memorial, Brandon qualified fifth in his group before racing to a second-place finish in his heat race. Starting the 50-lapper in sixth, Sheppard quickly moved into the Top-5 and by the halfway mark had made his way into a podium spot.
In the second half of the race, Sheppard dueled back-and-forth with Jimmy Owens before finishing in the second position in the $12,000-to-win feature. Ross Bailes was the race winner. Owens, Brandon Overton, and Chris Ferguson rounded out the Top-5 finishers.
"The race was pretty crazy out there tonight," said Sheppard. "We had a pretty good car. I think I ran the top a little bit too early the first few laps. I think I burned my tires up. All-in-all another second-place finish here at Gaffney in front of a packed crowd is pretty good. It's really nice to see all these fans out here. We have really missed them being at the track."
On Saturday, Sheppard posted the fastest lap in his time trial group and charged to a heat race win, earning him the pole for the $15,000-to-win main event. Sheppard took the early lead of the race and held the point until Brandon Overton was able to sneak by on the backstretch. Sheppard was able to get by Overton at the start-finish line before Overton regained the top spot for good on lap 27 and pulled away.
In the closing laps, Sheppard cut dramatically into Oveton's lead as the duo battled through lapped traffic. However, Overton was able to put enough distance between himself and Sheppard to come away with the win. Sheppard finished second, with Jimmy Owens, Josh Richards, and Earl Pearson Jr. completing the Top-5.
"That was a lot of fun out there," commented Sheppard. "It was a good race between Brandon and Jimmy and me. Overton came out on top tonight. He [Overton] did a really good job and Jimmy did too. I hate leading that early in a race. We were really good on the bottom and then I caught lapped traffic and at some point, I knew they would move up the track. The track got to be pretty even across the surface, and it made for some great racing."
Back to News