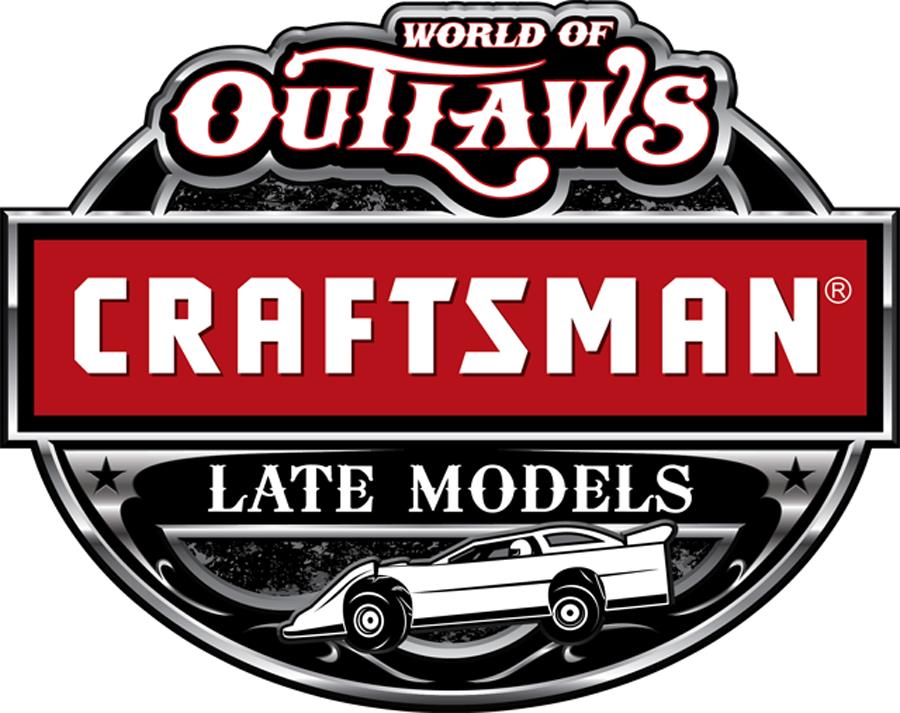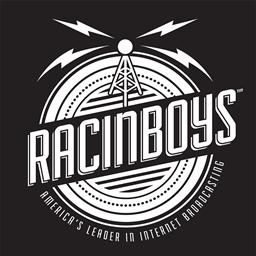 ---
World of Outlaws to visit Cherokee, Fayetteville May 5-6
By Kayla, May, WOO Late Model Series PR (Concord, NC) -- For the first weekend in May the World of Outlaws Craftsman® Late Model Series heads to the Carolinas. The Series equipped with 15 full-time drivers and teams will face brave local and regional competition who dare to stand nose-to-nose with the best late model drivers in the country at Cherokee Speedway in Gaffney, SC on Friday, May 5 and Fayetteville Motor Speedway in Fayetteville, NC on Saturday, May 6.
Cherokee Speedway
One of the most consistent drivers of the Series 2017 season has been Chris Madden. This season is Madden's second attempt to run with the Series full-time. His first attempt came in 2007 when he entered the first 16 Series races, however, his efforts were cut short due to the birth of his son, Avery.
Other than his attempt with the Series in 2007, Madden has never committed to any other national touring series as a full-time driver and still around the country he is known as one of the most talented Late Model drivers. So far this season, the driver has impressively racked up one win, five top-five finishes and seven top-10 finishes of the eight Series races which only further proves how consistent Smokey and his CMR team is on a national level.
For the first time this season the Series heads to Madden's stomping grounds. Madden is a regular at the 3/8-mile high-banked clay oval in Gaffney, SC as it is only one-hour from his hometown of Gray Court, SC. Cherokee Speedway has appeared on his schedule every year for more than 10 years. Of his 52 runs in the past 10 years at Cherokee, Madden has won 20 times, found his way to the top-five 33 times and landed among the top-10 all but nine times.
"This is the first time the World of Outlaws have ever been to Cherokee Speedway and it means a lot to the fans and to the track," said promoter of Cherokee Speedway, Scott Childress. "Everyone is really excited for the Outlaws to come to Cherokee. One of our local drivers, Chris Madden, is second in Series points right now. He has a lot of fans that will be at this track because a lot of them have watched him move up the ranks over the years. We get to watch him on a national stage competing with the World of Outlaws and he's doing really well."
More so than any race prior this season, Madden will have a target on his back as the man to beat at this track not only because of his success there but also because he only trails behind points leader, Brandon Sheppard by 54 points. It won't be an easy path to Victory Lane though as many big names in the Late Model world are local favorites to Cherokee Speedway.
"Jonathan Davenport is racing out of the Barry Wright car this year which is just right down the street from the race track," said Childress. "Dennis Franklin, 'Rambo', is always a threat anywhere he goes but especially at Cherokee. Johnny Pursley, Chris Ferguson, Ross Bailes and Chris Madden are also going to be the guys to out run here. They will be hard to beat. These guys race here regularly and probably live here just 30 or 40 minutes from here. Dirt track racing is a huge passion of the town of Gaffney and the local fans are excited to see if any of our regular drivers can defend their home turf."
Fayetteville Motor Speedway
From South Carolina, the Series will make a three-hour trek east bound to Fayetteville Motor Speedway in North Carolina. The Series has visited the 4/10th-mile six-times total and consecutively for the past three seasons, where three different winners have visited Victory Lane at the end of the night including Brian Shirley (2016), Chris Ferguson (2015) and Darrell Lanigan (2014).
"This is a big deal for us as we understand the prestige of the champions and the drivers who race with the Series," said track owner, Jim Long. "We are proud to have the event not only for our track but also for our community and for our fans. When the Outlaws come here it's not an easy path for them to get the win because we have some great regional racers who come here multiple times a year and it's not an easy track to get around. Environmental factors are a huge part of what the track will be like and it's always a mix bag, you never know what you're going to get ."
North Carolina native, Donald Bradsher, is amid his rookie campaign with the World of Outlaws this season and continues to show improvement each race. He landed a second-place win in his heat and quick time during the Outlaws visit to Mississippi at Whynot Motorsports Park in March but has not yet landed among the top-10 during a feature this season.
Bradsher has some history at Fayetteville Motor Speedway. In 2016 he joined in on the Outlaw action at the track where he ended the night with a seventh-place finish in the Craftsman Club Feature and in 2015 snagged a Carolina Clash (regional touring series) victory. This race could be Bradsher's turning moment in the 2017 season.
"We've run there quite a bit, probably 20 or 30 races, and I have won several races there over the past three or four years as well as many of top-five runs," said Bradsher. "I feel really good heading into the race at this track. We are finally going to a track that I have been to before and it suits my driving style. I hope that this race and the race at Cherokee can get me turned around and on a more consistent path for the rest of the season."
The World of Outlaw Craftsman Late Model Series feature event at Cherokee Speedway and Fayetteville Motor Speedway will include 50-laps and $10,000 on the line. Tickets for the events will be available at the track gate on the day of the race.
http://www.woolms.com/news/268-2017-news/2115-carolinas-are-calling
---
Submitted By: Kirk Elliott
Back to News